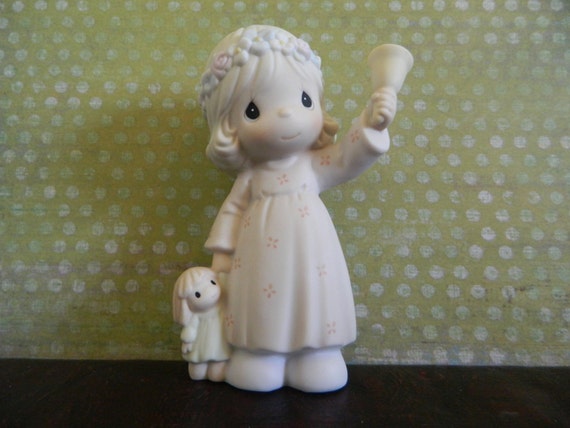 Freedom held the tiny bell in her palm. She knew she wasn't supposed to have it, but she didn't care. She was attracted to its shininess, its smallness. Small like her. Most of all, she wanted to hear it ring.
"Freedom!" Sister Mary shouted in an unmistakable angry tone. "Come out now!"
Freedom could hear Sister's heavy footsteps above her. She dragged herself deeper into the darkness under the porch. Sister's footsteps stopped for a few agonizing moments. Then the clomping sound continued until it receded into the house.
Freedom clasped the bell hard as she ran from under the porch and into the nearby woods. She did not know where she was going, only that she wanted to get away from Sister Mary.
Sister Mary slammed her fist into the table between two girls who were giggling in their soup bowls. They jumped in fright, sloshing soup onto the table.
"What's that?" said a third girl.
Suddenly everyone went to the window, including Sister Mary. Everyone was quiet so that they could hear the tingling of Sister Mary's bell off in the distance. There was an uproar as Sister Mary quickly laced her boots. The girls watched as she stomped out into the forest. But by the time she got their, the sound of the bell was long gone.